Curriculum
Faith Community Nurses (FCNs) provide intentional care to the physical, mental, emotional, and spiritual needs of individuals and communities. This five-week virtual/online course utilizes the 2019 Foundations of Faith Community Nursing curriculum to help nurses of any faith or spiritual community to provide information to promote wellness, healing, health promotion, and disease prevention and lifestyle management.
As a nursing specialty, there are specific qualifications needed for those entering faith community nursing. The person must be a registered nurse with an unencumbered, current license in the state where they will practice, or a student in a baccalaureate nursing education program. The person must also have at least 2 years of experience where health assessment and problem-solving skills have been developed.
The full curriculum offers 36.5 contact hours to prepare FCNs to serve in this specialized ministry.
It focuses on core concepts of spiritual growth, professionalism, health and wholeness, and community.
It encourages individual spiritual growth
It includes various ways of thinking and knowing, such as the application of the nursing process of assessment, planning, implementation, and evaluation. A theological perspective is also emphasized.
It develops the nurse for a leadership role in collaborative health ministry.
It supplies the content to develop and sustain a faith community nursing practice.
It fosters inter-professional collaboration.
The specialty of Faith Community Nursing is a ministry that allows the nurse to combine their professional practice with their spiritual insights.
Next Course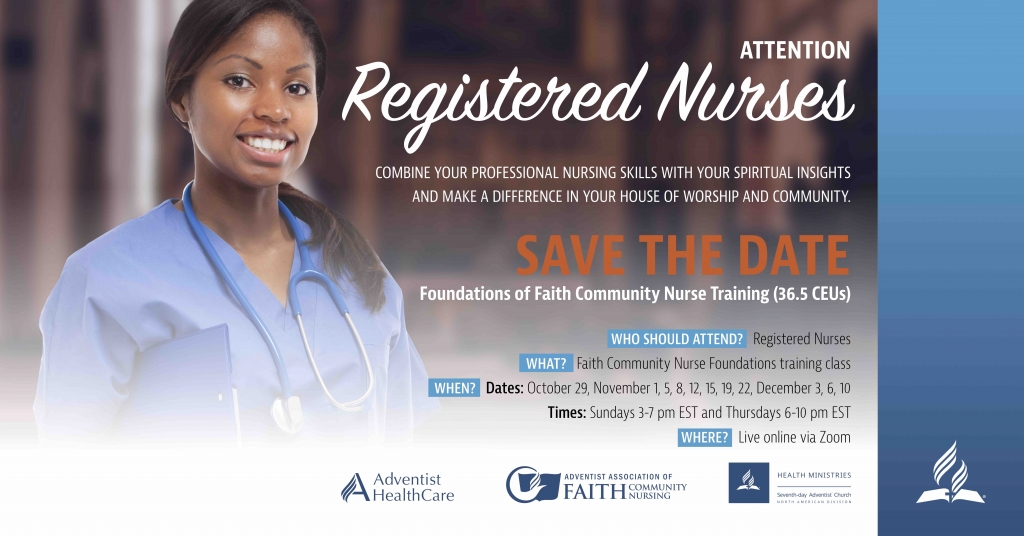 Unit I: Spirituality
History and philosophy
Health, healing and whole person health
Spiritual care
Prayer
Unit II:  Professionalism
Ethical issues
Documenting practice
Legal Aspects
Beginning your ministry
Communication and collaboration
Assessment and Accessing Resources
Advocacy, Care Coordination and Transitional Care
Unit III:  Wholistic Health
Health Promotion
Behavioral Health
Transforming Life Issues –Violence
Transforming Life Issues – Loss, Suffering and Grief
Foundations of Faith Community Nursing Curriculum
Participant Guide 2019 Revision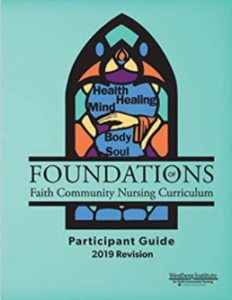 Faith Community Nursing
Scope and Standards of Practice, 3rd Edition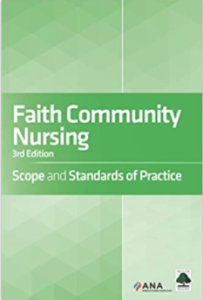 The Foundations of Faith Community Nursing course was developed by the Westberg Institute to prepare eligible nurses for the FCN specialty. The intense training can also be used by nurses to strengthen their ministry in a faith setting.
Individuals who complete a course offered through the AAFCN, and meet eligibility criteria, will receive a complimentary 1-year membership in AAFCN.