12 STEPS to Recovery — STEP #3
Focus on the Recovery Process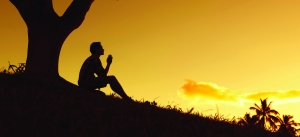 Step 3 is an action step in which the addicted person decides to turn their will and their life over to the care of God. There is no need to be afraid or discouraged, because God promises to provide strength and help as He holds them with His victorious right hand (see Isaiah 41:10).
The first three steps are recognized as the spiritual foundation of the 12 Steps to recovery. This recovery model was put into successfully put into practice by Bill W, and Dr. Bob beginning in 1935. This became the message they carried to other alcoholics in the hospital and group meetings. Within the next two years, forty alcoholics like themselves "recovered from this seemingly hopeless state of mind and body."
The 12 Steps are a logical sequence of fundamentals inspired by the Holy Scriptures and cross referenced with spiritual principles.
The visual image of the 12 Steps is portrayed in the Alcoholics Anonymous' Big Book as an 'archway to freedom' which we travel from bondage to recovery. The 12 Steps follow a reasonable progression for spiritual growth, mental and emotional healing.
By God's grace we can become willing and surrender our lives to His care. As freedom is gained, we will be better able to do His will.
Raye Scott, 12-Step Recovery Coach
The Third Step Prayer
from page 63 of the Big Book of Alcoholics Anonymous
God, I offer myself to Thee-
To build with me
and to do with me as Thou wilt.
Relieve me of the bondage of self,
that I may better do Thy will.
Take away my difficulties,
that victory over them may bear witness
to those I would help of Thy Power,
Thy Love, and Thy Way of life.
May I do Thy will always!
Copyright © Alcoholics Anonymous World Services, Inc..