12 STEPS to Recovery — STEP #7
Focus on the Recovery Process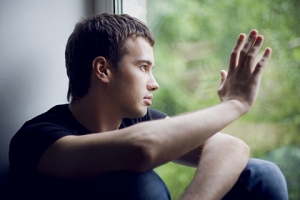 12 STEPS to Recovery — STEP #7
We have admitted we were powerless and that we need to rely on a power greater than ourselves. We have made a decision to turn our lives over to God and we have made a fearless moral inventory of ourselves. Admitting to God, to ourselves, and to another human being the exact nature of our wrongs was not easy, but we have accomplished the task. We have become entirely ready to have God remove all these defects of character and now we will humbly ask God to remove our shortcomings.
Every step up to this point has built us up so that we have the strength, hope, and confidence to take part in step 7. To be humble is to be aware of who we have become and what we are willing to become. Humbly asking God to remove our shortcomings means to ask him while admitting everything in the previous steps and while keeping our end goal in mind, but being wary of the dangers of pride. "When pride comes, then comes disgrace, but with humility comes wisdom." – Proverbs 11:2 NIV "Humble yourselves before the Lord, and he will lift you up." – James 4:10 NIV
Without God, removing our shortcomings is seemingly impossible. God gives us love, strength, hope, and recovery. In this step we have taken all of the necessary preparations for God to remove our shortcomings and we are ready. "Then they cried out to the Lord in their trouble, and he brought them out of their distress. He stilled the storm to a whisper; the waves of the sea were hushed. They were glad when it grew calm, and he guided them to their desired haven." Psalms 107:28-30
We are strong, worthy, and we deserve to overcome each of our battles. We have come so far and we are not alone in this journey to wholeness. Finally, let us not be afraid or prideful in step 7, but instead let us to be humble. Let us gain wisdom from learning to be humble with our addictions, obsessions, and compulsions. Let us use all of the strength, hope, and confidence we have learned to ask God to remove our shortcomings.
Taylor Brady