Facing Your Fiery Furnace
Health Sabbath 2022
Is your passion burning you out?  Are you feeling overwhelmed?  Join us for this special Sabbath programming to discuss how to Be On Fire, But Not Consumed!
On this page you will find resources to run a Health Sabbath at your church.  A specially prepared sermon by Dr. Ricardo Whyte will be provided, both in video format and script.
Sermon Title
Facing Your Fiery Furnace: What To Do About the Burn
Suggested Scripture Reading
Romans 12:1, 2
Presenter
Ricardo J. Whyte, MD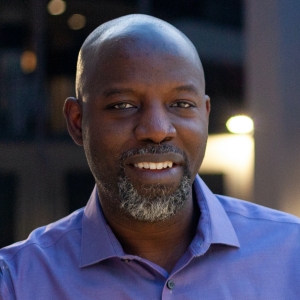 Dr. Whyte is an experienced medical director with a demonstrated history of almost 20 years in the healthcare industry. He is skilled in healthcare consulting, case management, prevention, addiction medicine, and healthcare information technology. Additionally, Dr, Whyte is the proud Founder of the Master Mind Institute that has developed the Thrive Membership that supports its members in establishing life balance and resilience fortification. Dr. Whyte has also crafted the amazing course: "Connect With Anyone! Your Secret Guide to Becoming a Master Communicator"
Since 2017, Dr. Whyte has served as the Section Chief of Psychiatry at the Community Hospital of San Bernardino, a Dignity Health Hospital. Prior to his current leadership role, he was the Medical Director of the Chemical Dependency Unit at the Behavioral Medicine Center of Loma Linda University Health and the Medical Director of Outpatient Psychiatry at the Behavioral Health Institute of Loma Linda University Health. Also, he was formerly on faculty at Loma Linda University as an Assistant Professor in its Department of Psychiatry. Dr. Whyte has taught audiences across the United States and globally in settings as diverse as Geneva Switzerland, British Columbia, Canada, and Guatemala.
Dr. Whyte is a graduate of Atlantic Union College with a Bachelor of Science in Biochemistry, Cum Laude. He then earned his Medical Doctorate from the University of Connecticut School of Medicine. Dr. Whyte completed his Psychiatry Residency at Loma Linda University School of Medicine. Dr. Whyte went on to complete an Addiction Psychiatry Fellowship at the University of California, Los Angeles (UCLA) and achieved Double Board Certification in Adolescent and Adult Psychiatry as well as Addiction Psychiatry.
As a distinguished thought leader and subject matter expert, Dr. Whyte launched www.Blacktherapy.com to start a campaign for the healing of the Black Community in response to the recent racial tensions.
Dr. Whyte was born in the Republic of Panama and grew up in Bedford Stuyvesant Brooklyn, New York. He is married to the lovely Florence Vincent and their union has been blessed with a beautiful young lady by the name of Alexi Genevieve.
To learn more about Dr. Whyte visit www.drricardowhyte.com.