God Was at Work
God was at work in Lexington, Kentucky — calling, equipping, inspiring, and training His people for the ministry of care, compassion, healing and restoration in their local communities. It was an opportunity to be equipped, to meet others with similar callings, to look for opportunities for service, and to be inspired by stories of restoration. As a functional nutrition health coach, I found opportunities to grow, be challenged, and expand my tools and vision for ministry.
The morning plenary sessions helped us see what was new, interesting, and practical.  From Pastor Shawn Ellis on environmental toxins, to Dr. Duane McBride on the latest research on addiction recovery, Dr. David Derose with an in-depth "dissection" of healthy blood flow (hemorheology), and Dr. Neil Nedley on exciting new emotional wellness tools for local schools, all provided new practical insights for local health ministry.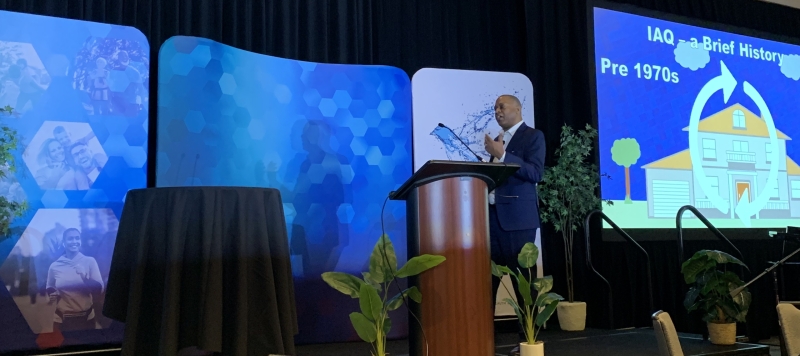 As a functional nutrition health coach with a long confusing health journey, the first plenary by Pastor Shawn Ellis on environmental toxins was extremely relevant for me.  We often focus on diet and lifestyle but our increasingly toxic and artificial environment can sometimes undermine the most dedicated attempts to live healthfully.  Pastor Ellis explored how prevalent mold, VOCs (volatile organic compounds) and other toxins have become in our modern, air-tight, too-often water-damaged buildings.  Through numerous stories and case studies he walked us through how to look for and address these issues including testing, experts, and forms of renovation.  I pray this topic gains more recognition and focus in our health ministry efforts.
For the training portion of the program, I chose to attend and become certified as an "Assistant Director" with the newly revised Nedley Depression and Anxiety Recovery Program.  The videos and content are extremely high quality and should be very relevant anyone struggling with anxiety and depression, relational challenges, addictions, or who just want to optimize their brain and improve their emotional intelligence.  I am excited to take this tool back to my local church and put it into practice — connecting real people with a healthy loving community, intelligent evidence-based answers, and a personal relationship with the True Healer of mind, body, and spirit!
Lastly, the evening presentations by Sebastian Braxton were divinely inspired challenges, repeatedly putting his finger on foundational spiritual questions that can either undermine or empower our witness for health and healing.
God was a t work at the 2023 NAD Health Summit — preparing us to minister, as did Christ, in our own communities.