Unhooked DVD on Sale!
Save 75% off regular price
Unhooked is a series focusing on common addictions and unhealthy behaviors. Hear survivors tell their stories, clinical experts explain behaviors and treatment options, and pastors point to Jesus who brings emotional and spiritual strength. If you are fighting an addiction or if you are interested in learning more to support a loved one, this program will bring you the understanding and tools you need.
Order now because supplies are limited!
Brochure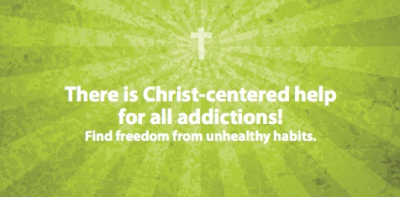 There is hope and help for any and all addictions through Christ.  Some drugs of choice may be classified as substances that are addictive.  Other "drugs" of choice include processes and activities that are out of balance in a person's life.  The powerful pull of addictive behaviors relative to "the lust of the flesh, the lust of the eyes, and the pride of life" (1 John 2:16) can all be referred to as "besetting sins" or "addictions."
Our Purpose
To provide training and support for churches and individuals who wish to help those who are seeking freedom harmful thoughts, habits, and addictions. We wish for all congregations and communities to be a safe place for anyone to come in order to find victory through Jesus Christ. 
Our Mission
To share hope, wholeness, and freedom from addictions and hurtful habits through the healing power of Christ.
The Journey to Wholeness (JTW) is a Christ-centered recovery group ministry. It follows the 12-step recovery process and we encourage all Adventist churches and organizations to host a support group in their facility.  Learn how you can become a Journey to Wholeness Facilitator.  If you currently have a JTW group, please contact us so we can support you and share your stories.