Faith Community Nursing
Connecting Churches with Quality Care
Faith Community Nurses have been called to be conduits of safety for others.  The mission of AAFCN is:
To nurture and advocate for the ministry of Faith Community Nursing and its role in sharing hope and wholeness to our pastors, congregation, and community through the healing power of Christ.
A Faith Community Nurse (FCN), previously known as Parish Nurse, is a trained nurse who serves a church or congregation to improve the health of its members. They recognize that spiritual care is central to the practice of an FCN and, working with the pastoral team, facilitate wholistic health for the congregation.
Most FCNs are BSN prepared, have current experience in the nursing process, and have successfully completed the Foundations Course.  Many are masters and doctoral prepared and have degrees in fields such as nursing, psychology, education, and theology.  The FCN is a recognized nursing specialty by the American Nurses Association.
The Adventist Association of Faith Community Nursing (AAFCN) is a network of Seventh-day Adventist FCNs and Friends who believe in the Values of Adventist Health Ministries.  Together, they seek to further the work of FCNs within churches, hospitals, and communities.  Visit the Membership page for more information on benefits and to join this growing movement.  The FCN is a vital part of your church's overall health ministry program, providing high-quality outcomes to achieving our mission.
Contact us to learn more about AAFCN.  To learn more about the Faith Community Nursing specialty, visit the Westberg Institute website.
2022 Calendar
Foundations Course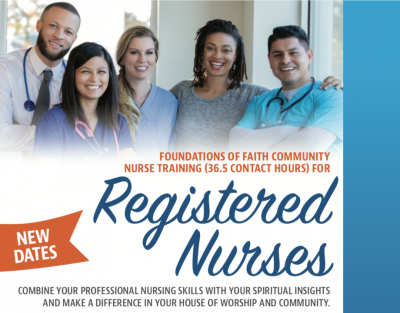 Learn more about how to receive specialized training to serve as a Faith Community Nurse.
InTouch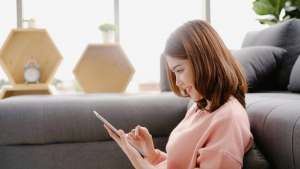 Join us for video calls to Connect, Learn, and Rejoice together!  Learn more.
FCN Manual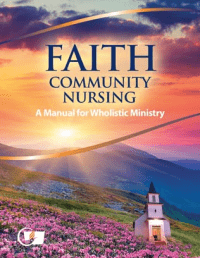 This manual provides practical tips for your FCN ministry.  Obtain through AdventSource.