Curriculum
Faith Community Nurses (FCNs) provide intentional care to the physical, mental, emotional, and spiritual needs of individuals and communities. This six-week virtual/online course utilizes the 2019 Foundations of Faith Community Nursing curriculum to help nurses of any faith or spiritual community to provide information to promote wellness, healing, health promotion, and disease prevention and lifestyle management.
As a nursing specialty, there are specific qualifications needed for those entering faith community nursing. The person must be a registered nurse with an unencumbered, current license in the state where he/she will practice, or a student in a baccalaureate nursing education program.  At least 2 years of experience where health assessment and problem-solving skills have been developed is preferred.
The full curriculum offers 40 contact hours to prepare FCNs to serve in this specialized ministry.  The FCN training:
focuses on core concepts of spiritual growth, professionalism, health and wholeness, and community.
encourages individual spiritual growth
includes various ways of thinking (and knowing), such as the application of the nursing process of assessment, planning, implementation, and evaluation. A theological perspective is also emphasized.
develops the nurse for a leadership role in collaborative health ministry.
supplies the content to develop and sustain a faith community nursing practice.
fosters inter-professional collaboration.
The specialty of Faith Community Nursing is a ministry that allows the nurse to combine their professional practice with their spiritual insights.
Next Course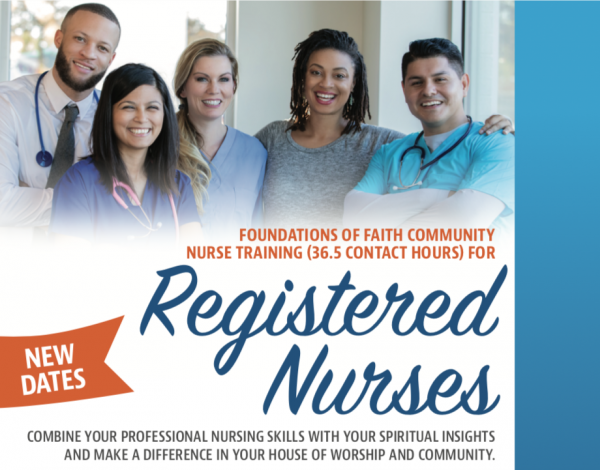 Our next class will begin in March 2023 and complete during the NAD Health Summit, April 2-8, 2023 in Lexington, KY.  Students are required to attend the online Zoom session in March as well as the Health Summit.
Cost:  $580 USD per person
Unit I: Spirituality
History and philosophy
Health, healing and whole person health
Spiritual care
Prayer
Unit II:  Professionalism
Ethical issues
Documenting practice
Legal Aspects
Beginning your ministry
Communication and collaboration
Assessment and Accessing Resources
Advocacy, Care Coordination and Transitional Care
Unit III:  Wholistic Health
Health Promotion
Behavioral Health
Transforming Life Issues –Violence
Transforming Life Issues – Loss, Suffering and Grief
Course Material
This Foundations of Faith Community Nursing course is based on the curriculum developed through the Westberg Institute for Faith Community Nursing which is owned by the Spiritual Care Association of New York, NY.
The following are included in your registration cost.
Foundations of Faith Community Nursing Curriculum
Participant Guide 2019 Revision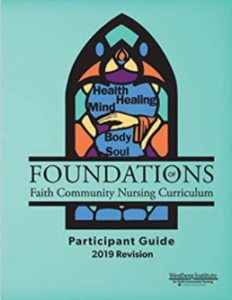 Faith Community Nursing
Scope and Standards of Practice, 3rd Edition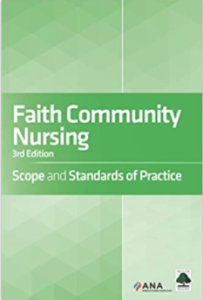 Continuing Education
We are pleased to offer 40 contact hours for nurses who successfully complete this course.  Adventist HealthCare is accredited with distinction as a provider of nursing continuing professional development by the American Nurses Credentialing Center's Commission on Accreditation.  Contact hours are awarded commensurate with participation and completion of final evaluation.
Contact hours and a certificate of completion are awarded commensurate with participation and completion of final evaluation. The nurse must fulfill the following:
Current RN license in the intended state of service
Complete application and forms, as requested
Basic Computer skills
Basic ability to utilize Zoom and interact with an online platform
Must be on camera and participate in all classes with timely completion of all pre and post course work, including evaluation quizzes to receive Contact Hours
There are no disclosures to be made for this continuing education activity.  There is no conflict of interest for anyone with the ability to control content of this activity.