Health Summit…
What a Blessing
What a blessing to have experienced Health Summit 2023, with a wonderful "Power to Heal" theme! I had the privilege of attending the full Summit, from the General Session on Sunday evening to the Sabbath afternoon activity to the Ark Encounter! If you couldn't make it, here's the inside scoop on what you might've missed out on…
Our general sessions included various health ministry topics, including health evangelism, health disparities, environmental health, child mental health, among others. Our leadership development sessions included classes on understanding your community, how to connect with community organizations, how to market your ministry, effective listening skills (led by our very own VP of Education, Angela Poch!), and others. We also had networking sessions that provided an opportunity to connect with people across North America who are doing ministry with specific populations: Native and Indigenous people, Youth and Young Adults, Children, Pastors and Ministers, French-speaking people, and others. The longest sessions of the week-long conference were the classes, which included official certification courses: training Faith Community Nurses, Journey to Wholeness (Adventist Recovery Ministries) facilitators, SEASONS of Grief facilitators, and of course, our very own AAHWC course on Jesus' Way of Coaching, led by our President Rick Mautz! Other shorter trainings included functional nutrition, hydrotherapy, how to engage the youth, and many others.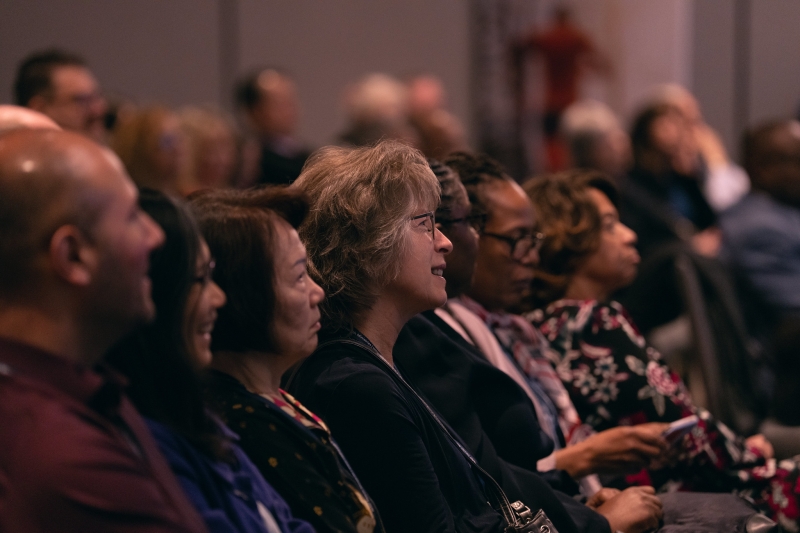 The last component of the Health Summit I want to highlight is our active learning opportunities! Attendees got to walk through a mock health fair that demonstrated examples of how to hold a health fair in your community. We used the NEWSTART model, so each station had its own theme, with demos ranging from lung capacity to taste tests (yes, it was delicious) to step tests to massages – all examples of what you could include in your local health fair. Someone could argue that the most exciting part of the health fair was the children's fair, adjacent to the main health fair! But I'm not just someone… I'm part of AAHWC, so the most exciting part for me was the incorporation of coaching into the health fair! At the last station, AAHWC coaches (Angela Poch, Rick Mautz, and myself) had tables with final handouts on Trusting God and what steps to take forward from here. At the end of a health fair, an attendee would have received a lot of information! Coaches (or lay members trained with coaching skills) can help the attendee detangle all of the weaving threads of information into action steps for real-life progress and changes. Incorporating coaching into health fairs could be one of the most feasible ways for us to use coaching skills in our local outreach efforts. Think about including this at your next health fair!
The other active learning component was teaching Pickleball, done by our very own President-Elect Ernie Medina, Jr.! Make sure to read his article too.