Introducing LIFT
Christ's Way of Coaching
The NAD Health Summit in Lexington, KY, USA provided the perfect venue for the new Adventist Association of Health and Wellness Coaching (AAHWC) to introduce Health Partner – Jesus' way of coaching.  The Health Partner program grew out of the coaching community initially as a means of making our health programs more successful.  We needed to add ongoing personal support to the information given, which is Jesus' way of coaching.  By doing this, we could not only help people achieve lasting lifestyle changes but also develop lasting friends through the process of personal support.
During the 12 hour training class it became apparent that the students would be a rich source to continue the development of this valuable program, with the goal of equipping anyone to be a personal supporter of people they "bump into" whether at home, work, through evangelism, or health programs.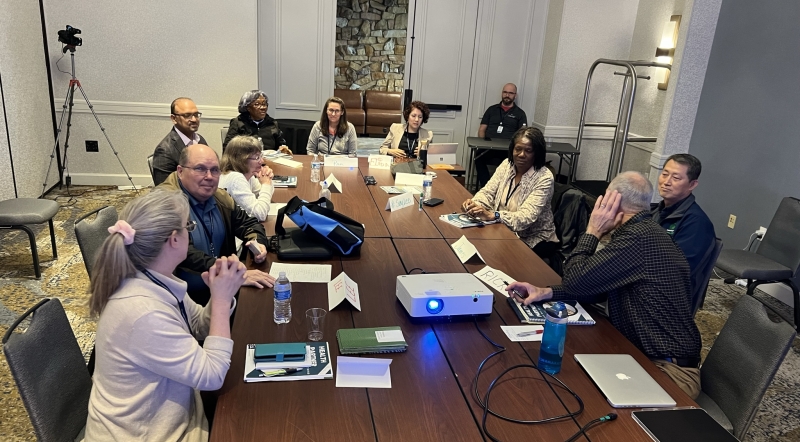 The Bible is clear that we have a message to give to the world, but that message involves more than just "telling," it involves listening as well.  Since it is beneficial for any program, including health ministries, we decided to change the name to LIFT – an acronym that stands for Listen, Inspire, Facilitate, Transform. It starts with listening, which is the first step to inspiring, and by facilitating, people can experience transformation.  This process is the pattern that Jesus used to change His world.
The byline for LIFT is "Jesus' way of coaching."  Much care has been taken to not use standard coaching methods but to study carefully how Jesus connected with those He met. How He Listened, Inspired, Facilitated and saw Transformation.  We all long for the time that the earth is "filled with the glory of God" Habakkuk 2:14. That will not be the result of information alone, but primarily through people reflecting Christ's image as they help and support those looking for something better in their life.
Even though we have a monumental task to reach our world with the gospel, it is not too hard for the Creator of the universe.  The things He did while on this earth were unbelievable, but He says that "greater works than these will you do, because I go to my Father" John 14:12.  We can start through the gift of listening, discover where each person is in their readiness and guide them to something better.
This is the purpose of the LIFT program that will soon be ready for all churches to have training materials so that each member can learn to be an effective personal supporter of those they come in contact with.