A Child's Plight
Finding Safety for Children During the COVID-19 Pandemic
Child abuse is expected to intensify during the present coronavirus pandemic, but children have less access to help.  Reintegration into a "new normal" of life can bring up mental and emotional trauma as children try to grasp the situation.  Dr. Randall shares on the mental, emotional, and physical dangers that children are facing.  Discussion groups will consider practical steps and opportunities to minister to this very real and pressing need.
Meet Our Presenters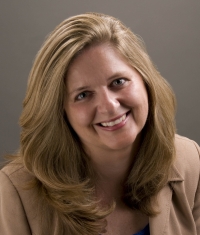 Dr. Kiti Freier Randall

Dr. Kiti Freier Randall is an internationally known Pediatric Neurodevelopmental Psychologist. Her passion is child advocacy as a means to promote optimal and healthy living.  Dr. Kiti has a considerable academic career with professorship positions at University of Miami, Brown University, Andrews University and Loma Linda University. In addition, she has extensive experience, spanning over 26 years, with infant, child, and adolescent populations, together with specialized expertise in the area of infant and toddler high risk populations, developmental disability, trauma, and pre and postnatal substance exposure.  Dr. Kiti is the author and director of the Trauma, Loss & Compassion (TLC™) program; a bereavement support group for preschoolers, and she has also designed and implemented 'Time-In™' strategies to assist schools in enhancing social/emotional development and learning.  She currently serves as Director of Psychological Services for the Department of Pediatrics at Loma Linda University Health, as well as in numerous other leadership roles.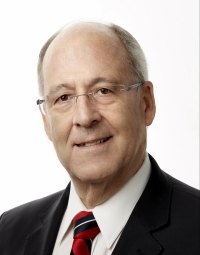 Dr. Peter Landless, M.B., BCH., M.MED., FCP (SA), FACC, FASNC
Dr. Peter Landless is the Executive Director of the International Commission for the Prevention of Alcoholism and Drug Dependency (ICPA), and Director of the General Conference Health Ministries Department.  He is originally from South Africa, where he was in academic and private practice as a clinical cardiologist with a special interest in nuclear cardiology.  He was also actively involved in pastoral work and is an ordained minister of the Seventh-day Adventist Church.  The first eleven years of practice were spent in a mission program, which included obtaining a specialty in family medicine.  During this time, two congregations were planted and church buildings completed.  While specializing in internal medicine and cardiology, he was the associate pastor/pastor of a local congregation.  He is privileged to have had a distinguished military and academic career, and a blessed, blended ministry involvement in the Lord's vineyard.  He is married to Ros, who is an organic chemist and now works as a software engineer.  They have two daughters Bronwen, a music therapist, and Jill, who is an occupational therapist.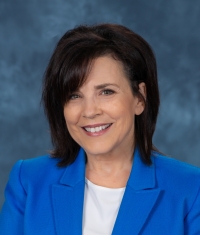 Sherri Uhrig
Sherri's passion is that all our children have the opportunity to say yes to Jesus!  She has worked in various areas of children's ministries for more than 30 years, including conference Children's Ministry director, daycare administrator, writing for faith-based preschool curricula, and kindergarten teacher.  Sherri is currently the Children's Ministry director for the North American Division.  She has a heart for mission, serving in Guam and Palau with her pastor husband, Bob, developing curricula for the children's outreach program, "Kids in the Park," as well as child evangelism programs for use in Nicaragua and the Philippines.  Sherri is an alumna of Southwestern Adventist College and has a Masters in Children and Family Ministry from Bethel Seminary.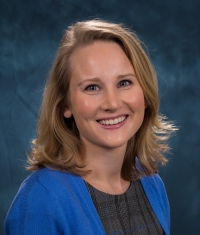 Erica Jones
Erica Jones currently serves as the Assistant Director of Women's Ministries for the North American Division. She received her undergraduate degree in English from Southern Adventist University, after which she accepted a position in the General Conference Youth Department as an editorial assistant where she managed the One Year in Mission initiative. Her primary ministry is working with teen girls and developing resources that address the real issues they face.  She also dedicates time to the continuing emphasis in Women's Ministries on abuse prevention and education. One of Erica's greatest desires is to empower young women to have the tools to make wise choices in their relationships, recognizing that the choices they make now will impact them for their entire lives.
Review the Resources
Explore More