Building Resilience
In At-Risk Youth
What builds resilience among at risk youth? Resilience is defined as the ability to overcome a difficult environment and thrive amidst surrounding chaos.  Decades of research demonstrate that all of our youth are at risk for substance abuse and other behavioral addictions.  There are a number of specific things we can do as a faith community that build resilience in our youth and aid recovery for those that have gotten involved in substance abuse.
Meet Our Presenter
Dr. Duane McBride, PhD
Dr. McBride joined the Department of Behavioral Sciences at Andrews University in 1986. His areas of expertise are criminology and drug abuse, and he has been published in numerous scientific journals.  Dr. McBride has also authored two books: Legal and Illicit Drug Use: Determining Drug Abuse Treatment Needs and Drug Use and the Courts. His current research is in the areas of juvenile delinquency and the AIDS virus infection of IV drug-users. He has membership in the American Sociological Association and the American Public Health Association. Currently he is co-principal investigator on a Health Services Research Center funded by the National Institute on Drug Abuse, and chairs a grant review committee for the National Institute on Drug Abuse.  Dr. McBride also serves as Director of the Institute for the Prevention of Addictions.
Review the Resources
Explore More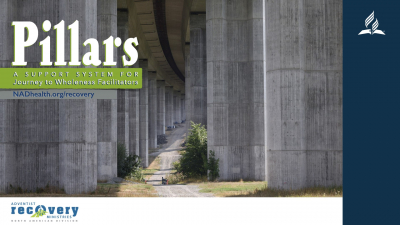 Visit the Pillars resources page for more informative and practical webinars on addictions, addiction recovery, and the Christ-centered Journey to Wholeness program of recovery.