Burnout!
Definition, Prevention, and Management
Burnout is not simply about excessive workload. A variety of stressors may lead us down the road to exhaustion, negativism, and inefficacy, which are core symptoms of burnout.  It should be taken seriously, otherwise it will be detrimental to functioning and wellbeing, short-term, as well as long-term.  In this talk, Dr. Bergland will discuss what burnout is, what causes it, and how to manage and prevent it.
Meet Our Presenters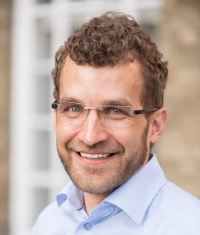 Torben Bergland, MD
Dr. Torben Bergland is one of the Associate Directors of the Health Ministries Department of the General Conference of Seventh-day Adventists, the global headquarter of the Seventh-day Adventist Church. He is originally from Norway and comes from a pastoral family. As a lay member he has served as a Youth leader, Sabbath School leader and an ordained elder in local churches. Dr. Bergland holds his M.D. from Copenhagen University, Denmark. As a psychiatrist and psychotherapist, he has taken a special interest in working with patients with depression, anxiety and personality disorders, as well as integrating relational, religious and existential perspectives in psychotherapy. He served as Chair of the Depression Department at Modum Bad, Vikersund, Norway, an esteemed private hospital run by a Christian foundation that specializes in psychotherapeutic treatment and research. In 2015, he accepted the call as Health Ministries Director of the Trans-European Division based in St Albans, England. In 2018, he transferred to the General Conference as Associate Director with a special focus on mental health, and the health and wellbeing of church workers. He considers it to be a great privilege to serve God and the Church through the gifts he has been given.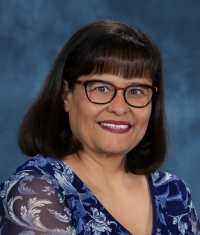 Evelyn Sullivan
Evelyn Sullivan is the Director for Early Childhood Education and REACH at the North American Division and brings administrative and teaching experience to the position. She joined the Columbia Union Education Department in 2008 as the associate director for early childhood education and REACH. In her more than 34 years working in the field of education, she has taught Pre-Kindergarten through 10th grade, served as principal, and also served as an associate superintendent.  Evelyn attended Atlantic Union College and graduated with a B.S. degree in elementary education and a concentration in early childhood. Several years after teaching for the denomination, she completed her Master of Education with a concentration in administration from Atlantic Union College. She and her husband, Kevin, have three adult children and six grandchildren who brighten up their lives.
Review the Resources
Explore More