Engaging Your Pastor
Keys to Winning Them To Recovery Ministries
Engaging your church pastor is key to keeping your recovery ministry program going strong. Join Pastor Robert Hines, Recovery Ministries Coordinator for the Florida Conference, as he highlights the benefits of having pastoral support and how to remove the roadblocks to pastoral engagement.
Meet Our Presenter
Pastor Robert Hines
Robert Hines originates from the UK and has worked with young people for over 17 years. As Associate Youth Director for the South England Conference, Robert revolutionized the understanding and use of spiritual skills as a means to disciple teenagers; and helped establish a cross-cultural youth ministry. Moving to the US in 2009, he served as the Associate Youth Director for the Southern New England Conference. In 2011 he was called as the Associate Youth Director for North Florida. He now serves as Administrative Pastor at the Avon Park Seventh-day Adventist Church.
Explore More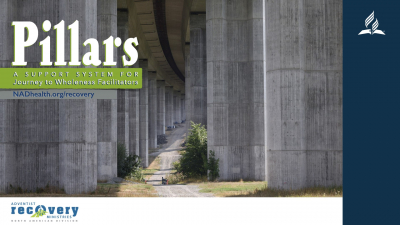 Visit the Pillars resources page for more informative and practical webinars on addictions, addiction recovery, and the Christ-centered Journey to Wholeness program of recovery.