Coordinator & Team Resources
Thanks for getting involved as an Adventists InStep for Life Coordinator or Team member for your organization. The success of this program largely depends on the work of people like you at each union, conference, church, school, university and health care organization. Following are some resources to help you be more effective in promoting this important initiative.
Coordinators. Each union, conference, church, school, university and health care organization needs to have an Adventist InStep for Life coordinator, whether or not you have formed a team. This individual will also be the contact person who will receive ongoing information and email updates about the Adventists InStep for Life initiative. Each site can only have ONE coordinator. Coordinator responsibilities are listed here.
Teams. The Adventists InStep for Life teams will support the Coordinator in planning and implementing activities that inspire healthy eating and physical activity and further awareness of childhood obesity. Team responsibilities are listed here.
Toolkit. Download the Adventists InStep for Life toolkit. It has everything you need to get started.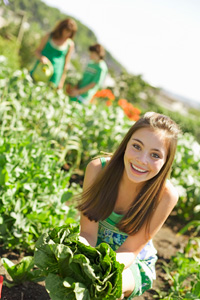 Adventists InStep for Life Website. Review the various pages on this Adventists InStep for Life website for more information about the program. As new promotional materials, newsletters, resources, and stories become available, they will be posted on this site. So you will want to bookmark the site and check back often.
Promotional Materials. Use any of the Adventists InStep for Life promotional materials to promote the intitiative in your local organization. You can modify the PowerPoint presentations and bulletin inserts to fit your time frame and desired use. Logos are provided for you to include in your organization's materials. Some of the Adventists InStep for Life materials can also be ordered in quantitiy (coming soon).
Register. Don't forget to register your site and designate a Coordinator. This is very important so that we can communicate important news related to the initiative, include your organization's activities in the North American Divison totals, and make sure your site is eligible for organizational awards.
Plan and Implement Activities. There are a number of resources on this website to help you in planning and implementing the Adventists InStep for Life goals in your organization and community. You can begin by exploring ideas for churches, schools and health care organizations. Then proceed to the resources organized by our four initiative goals for more specific information. You may also want to consider attending the NAD Health Summit for additional training, resources, networking and ideas.
Let's Move Day. One component of your organization's strategy will be how to get involved on Let's Move Day, Sunday, September 23, 2012. Click here for Let's Move Day resources and promotional materials. Click here for a Let's Move Day press release template.
Funding. You may need additional funds to meet the expenses for implementing your organization's plan. Check our funding page for basic information and for links to possible funding opportunities.
Involve Your Community. Building community partnerships makes a big difference in what we can accomplish in fighting the obesity epidemic.
Report Your Activities. In addition to encouraging and assisting your members to report their daily physical activity miles online, you will be responsible to report your organization's activities (participation rates, summer feeding site involvement, vegetable gardes, and farmers' market activities) through our online reporting system. This is important so your organization will be eligible for organizational awards and so that we can count your activities toward the North American Division goals.
Summary. Our goal is to engage our kids, youth, parents, schools and the community to work together to fight obesity. By encouraging people to participate, you may be saving a life and will certainly be helping them to enjoy the abundant life God wants all of us to experience. In addition, Adventists InStep for Life is a wonderful means for advancing God's message of health, healing and wholeness to the world. God bless as you lead out in this special health ministry in your organization and in the community it serves.