What does a Faith Community Nurse Do?
Faith community nurses are registered nurses, with an active license, who follow the state board of nursing guidelines and the scope and standards of practice for faith community nursing as they minister within a faith community. They have demonstrated maturity in the knowledge of the beliefs and practices of their faith community. They also recognize that spiritual care is central to the practice of wholistic health across the lifespan of not only the congregation but the broader community.
Seven key roles of a Faith Community Nurse
Health Educator: serves as a health educator and resource person for the congregation.
Helps facilitate/present workshops or seminars.
Personal Health Counselor: Provides individual health counseling related to health maintenance, disease prevention or illness patterns.
Health Advocate: Assists clients and client families to take personal responsibility for health and navigate the healthcare system.
Referral Agent: Develops community contacts in order to secure resources and services to meet the needs of congregational members.
Developer of Support Groups: Develops and/or facilitates support groups based on identified needs and resources.
Trainer of Volunteers: Identifies and recruits professional and lay volunteers who can be available to respond to the health related needs of the members of the congregation.
Integrator of Faith & Health: Promotes health, wellness and healing in a spiritual focus.
A Glimpse into the Life of a Faith Community Nurse
Works with the health ministry team to promote health education through the church newsletter, bulletin, and other church activities.
Provides health referral information.
Serves as a liaison between the congregation and community resources.
Maintains appropriate health ministry records
Recruits and trains volunteers to help with health ministry – such as visiting the homebound and hospitalized.
Foundations Course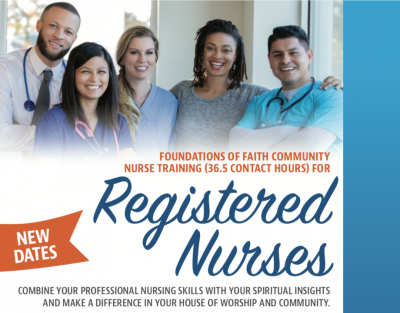 Learn how to receive specialized training to serve as a Faith Community Nurse, including contact hours for nurses.
InTouch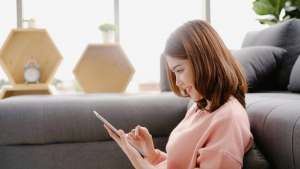 Join us for video calls to Connect, Learn, and Rejoice together!
FCN Manual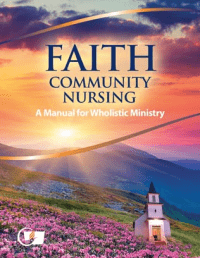 This manual provides practical tips for your FCN ministry.  Provided through AdventSource.