Recovery for Emotional Trauma
Finding Healing in the Midst of COVID-19 & Racial Tensions
The past few months have seen heightened emotional trauma related to COVID-19 and racial tensions, in addition to the usual human tensions that life sends our way.  This presentation will address how we can understand and cope with this trauma through the lens of a Christian, recovery worldview.
Meet Our Presenters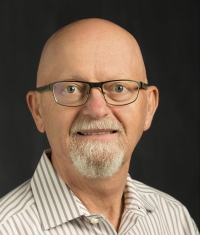 Dr. David Sedlacek
Dr. Sedlacek is Professor of Family Ministry and Discipleship at the Seventh-day Adventist Theological Seminary at Andrews University. He received his master's and doctorate in Social Work from Case Western Reserve University in Cleveland, Ohio.  He has worked in various settings, both public and private, as a clinician, researcher, teacher, pastor, and administrator. He has worked extensively in the areas of addiction, abuse, relationships, marriage and family.  He is a Certified Family Life Educator and a Licensed Clinical Social Worker and currently directs the MA in Youth and Young Adult Ministries program in the seminary.  Together with his wife, Beverly, he has written a book entitled Cleansing the Sanctuary of the Heart: Tools for Emotional Healing along with its accompanying workbook.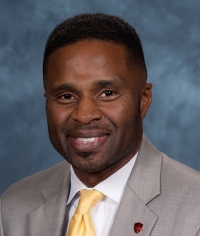 W. Derrick Lea
Derrick serves as the Associate Director of North American Division Adventist Community Services. His responsibilities focus on the Disaster Response, Emotional & Spiritual Care, and Young Adults Emergency Services Corps Ministries. He retired as Deputy Chief over operations after 20.5 years of service for the Prince George's Country Fire/ EMS Department in 2011. Using the background developed in Public Safety, he began consulting and creating Development Plans for organizations.  He has served on the Emotional/ Spiritual care Committee for the National Voluntary Organizations Active in Disaster (VOAD), working as a board member of the Community Blessings Center in Danville, VA along with working as past chair of the Maryland Emotional Spiritual care Committee. Derrick also holds certifications as an EMT B, Hazmat II and Executive Level credentials for County Government. Derrick has been married for 20 plus years, has two adult children, and his favorite Bible verse is Proverbs 3:6, in all thy ways acknowledge him and he shall direct thy paths.
Review the Resources
Explore More