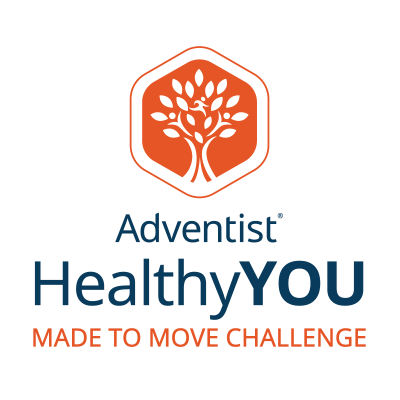 Season 1 – Day 8
This is the opportunity to see how well your members improved with their physical ability. The changes may be small, but should still be considered a victory!
Here's an outline for today's activities.  You may wish to have something celebratory to share with your group, such as balloons, a cheerful song to sing together, and of course a prayer of blessing.
Go through the same Fitness Test that was done on Day 1.  These activities are also listed on this page.
Use the tracking forms to record the "post" values.   Also be sure you have all the steps walked for each participant in you group.  Ask them to verify any numbers.
Congratulate them for having made it through the Challenge.  Have the certificates of participation ready to be sent to them via email, postal mail, or otherwise.
Use the online reporting form to share your success with us!  More details are below.
Warm up with 20 Jumping Jacks + 20 High kicks
The Made to Move Challenge was created to be most useful for you and your group, if you are participating with others.  We plan to create more resources such as this, and we would appreciate having your feedback to make this even better!
You can help us by:
Submitting your group (or individual) data on the online report form; and,
Completing an anonymous online survey.
Log onto your Made to Move Account to submit the online report.
Click the green "Account" button on the top right to access your account.
Click the green "View/Edit" button in your Made to Move account box.
Click the blue "Activity Tracker" button.
Click on "Edit Activity Report"
After putting in all the information for your group, click the blue "Update" button.
Click on the blue button below.
Enter your responses on the survey – it should take about 10 minutes.
Be sure to click the orange "Submit" button on the bottom on page 3.
Thank you!
It's great to know that many people in various countries are participating in the same fitness activities that you are.  That has been the case with the Made to Move Challenge.  You – and your group if you were part of one – have not gone through this program alone.  And now, you can share this experience with others.
Invite your friends or family to use this resource.  The videos and files will continue to be available and can be used at any time.  Pick your start and end dates, and go through it again.  And keep an eye out for more great activities coming in the future.
Congratulations on taking another step forward on your personal health journey.  Continue to press forward, be safe, and cling to God's promises for strength for each step you take.  Remember, you were made for this!