Faith in Motion
How Exercise Impacts All Areas of Your Life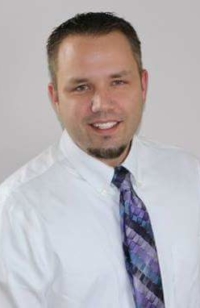 Contributed by
Josh
Morton
AdventHealth
CREATION Life is a whole-person wellness philosophy created by AdventHealth. To learn more, visit CREATIONLife.com
An intimate connection exists between our bodies and our minds.  Though we often hear of the effects exercise has on our physical health, the impact of exercise in other areas of our lives receives far less attention.  The truth is, all of our bodily organs are intricately interrelated.  The state of our lungs determines the condition of our heart. Our skeletal system requires nutrients from our digestive system in order to keep our bones strong and healthy.  Our physical condition goes on to impact how our mind functions, and having a strong mind affects several areas of our lives, not the least of which is our spiritual health.
"And the Lord God formed man of the dust of the ground and breathed into his nostrils the breath of life; and man became a living being." – Genesis 2:7
God's breath of life included spiritual, mental and physical life.  These parts, like vital bodily organs, are inseparable and fully dependent on one another. P hysical activity helps the body function optimally, reduces stress and enables us to hear the voice of God more clearly.  Activity helps the brain to think clearly and better comprehend spiritual truths.  Believe it or not, physical exercise can enhance our spiritual walk.
Of course, exercise alone isn't enough to enjoy the quality of life God designed for us in Eden.  God's principles for whole-person wellness are also interconnected.  These eight timeless principles are encompassed in the CREATION acronym:
CHOICE is the power to control your life. Consistently making wise decisions is key to becoming the person you were created to be.
REST is the restoration of your body, mind and spirit. Your best rest includes a good night's sleep and making time to relax daily, weekly and yearly.
ENVIRONMENT lies outside of your body and affects what takes place inside your body. What you perceive through your senses impacts your well-being.
ACTIVITY is the movement of your body and the development of your mind. Exercising both can keep you alert and energized.
TRUST IN GOD is knowing that God loves you unconditionally. This trusting relationship brings peace during tough times and gives hope for the future.
INTERPERSONAL RELATIONSHIPS are the social connections you have with others. Healthy relationships bring happiness and make life better.
OUTLOOK is the way you view your world. A positive attitude shapes your choices and how you interact with others.
NUTRITION is nourishment for the body and energy for the mind. Understanding the relationship between food and your body can lead to better choices and improved wellness.
This lifestyle philosophy, based on the Genesis story of creation, is a contemporary expression of the Seventh-day Adventist health message, having its roots in the foundation of our church's health ministry.  By consistently practicing the eight timeless principles of CREATION Life, we fulfill God's original plan for our lives, which is to live life to the fullest!
Christ is our best example of how to live out the CREATION Life principles.  The Journal of the American Medical Association published an article entitled "On the Physical Death of Jesus Christ."  In the section "Health of Jesus," medical researchers from the Mayo Clinic state, "the rigors of Jesus' ministry (that is, traveling by foot throughout Palestine) would have precluded any major physical illness or weak general constitution.  Accordingly, it is reasonable to assume that Jesus was in good physical condition before his walk to Gethsemane . . . Jesus did have a rigorous ministry."
This conclusion was confirmed by carefully looking at the places Jesus walked as recorded in the biblical account.  The final assessment: When He was traveling, Jesus walked on average 25 miles a day, so he had to be in good physical shape!
Moreover, as Jesus taught, His disciples walked with Him.  It became a mobile school for spiritual, physical and mental advancement.  Today, we can still enjoy walking and talking with Him.  One invigorating way is to go for a hike in nature and converse with God. Walk at a leisurely pace and pay close attention to all that you see and hear.  Allow God to speak to you through the beauty of His creation.
If you get bored with walking, get creative.  Walk to the grocery store and reward yourself with your favorite healthy snack.  Listen to books or inspirational messages on audio or stream your favorite music and whistle while you walk.  To add a different dimension to exercise, try using your walking time to pray for your neighbors as you pass by their homes, as well as for other matters you want to talk with God about.
Here are some additional tips to help you obtain optimal results from physical activity:
Find an activity or two you like, then vary it day to day so you don't get bored doing the same thing.
Invest in good shoes and comfortable clothing.
Exercise with a friend — you're more likely to do the activity if someone helps keep you accountable.
Get outside to take advantage of the health benefits of fresh air and sunshine.
Get active. Remember, no activity is too small. Mild and moderate activities such as walking or gardening show numerous health benefits.
Lift weights. Strength training is another important component and can help you lose weight. To receive added benefits, participate in physical activity in the morning.
Exercise at least three days a week with vigorous activity and at least five days a week if you are doing moderate physical activity. For even better results, include interval training and intermittent training, which includes resting. And remember, you can participate in as short as three 10-minute sessions for a total of 30 minutes a day and still achieve great results.
In this race of life, physical activity will help us stay strong.  As we regulate our bodies toward becoming more active, we'll find greater discipline in other areas of our life.  It's never too late to get started with physical activity.  You just have to take it one step at a time.
Whatever our individual tastes and limitations, God has designed us for meaningful activity.  It should always be part of our lives.  Our God is a God of movement.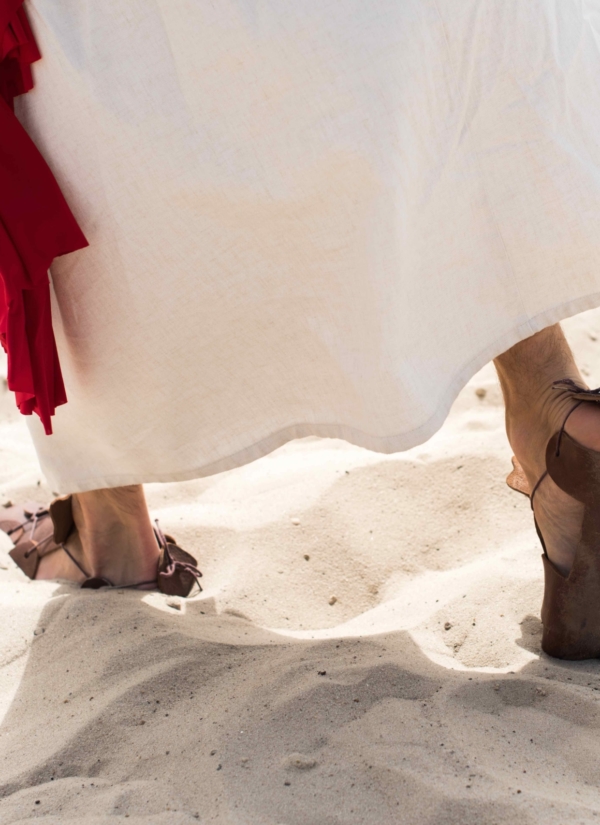 References
Edwards, WD, Gabel, WJ, Hosmer, FE.  (1986).  On the Physical Death of Jesus Christ.  JAMA, 255, 1455-1463.  doi:10.1001/jama.1986.03370110077025